B.K. Bass has joined the team at Peak Story Reviews as a co-found, reviewer, and staff writer.  He is reading and reviewing a variety of books, seeking out works of fantasy, science fiction, horror, mystery, and thriller.  Find links to his book reviews below!
---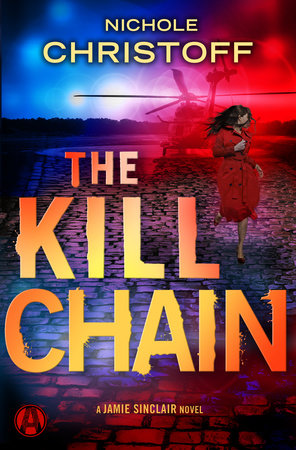 Nichole Christoff presents Jamie as a strong and capable female protagonist without the fact that she is female being overly exaggerated.  She's female, she's a great P.I., and that's all you need to know.  It's not feminist, but it is female-empowering.  READ MORE
---
'The Hooligans of Kandahar' is the war story that needs to be told, but which the U.S. government doesn't want you to see.  This is a true story of the war in Afghanistan told from a grunt's-eye view.  It is not just a story of war.  More so, it is a story of young people struggling to preserve their lives, their sanity, and their humanity.   READ MORE
---
In Fortuitous Awakening, book one of The Passage to Ascension Series, Heather Noëlle tells the tale of an ordinary young woman named Sam in the small town of Havenbrook.  A new neighbor moving in next door seems to be the limit of unwanted excitement in her life.  This changes when a rash of vandalism sweeps through her sleepy neighborhood.  READ MORE
---
Goblin Scout is a charming tale of a group of goblins thrust into the role of unlikely heroes…  From the beginning, the characters are both lovable and laughable. This humorous take on the fantasy genre spins a welcome and refreshing new yarn.  Any fans of Piers Anthony, Terry Pratchett, or Douglas Adams will quickly fall in love with this book.  READ MORE
---
B.K. is a full-time author of science fiction, fantasy, and horror inspired by the pulp fiction magazines of the early 20th century.